The AT&T PB Pro-Am (formerly known at the Bing Crosby National Pro-Amateur or the Crosby Clambake) has changed dramatically since it began in 1937. The location has shifted. Attendance has risen by the tens of thousands. The purses have increased by over a million dollars, but one thing has remained the same—a guaranteed great time.

With the world-famous tournament happening this week right here in Pebble Beach, let's take a look back at its roots, its legacy, and how you can get in on the action.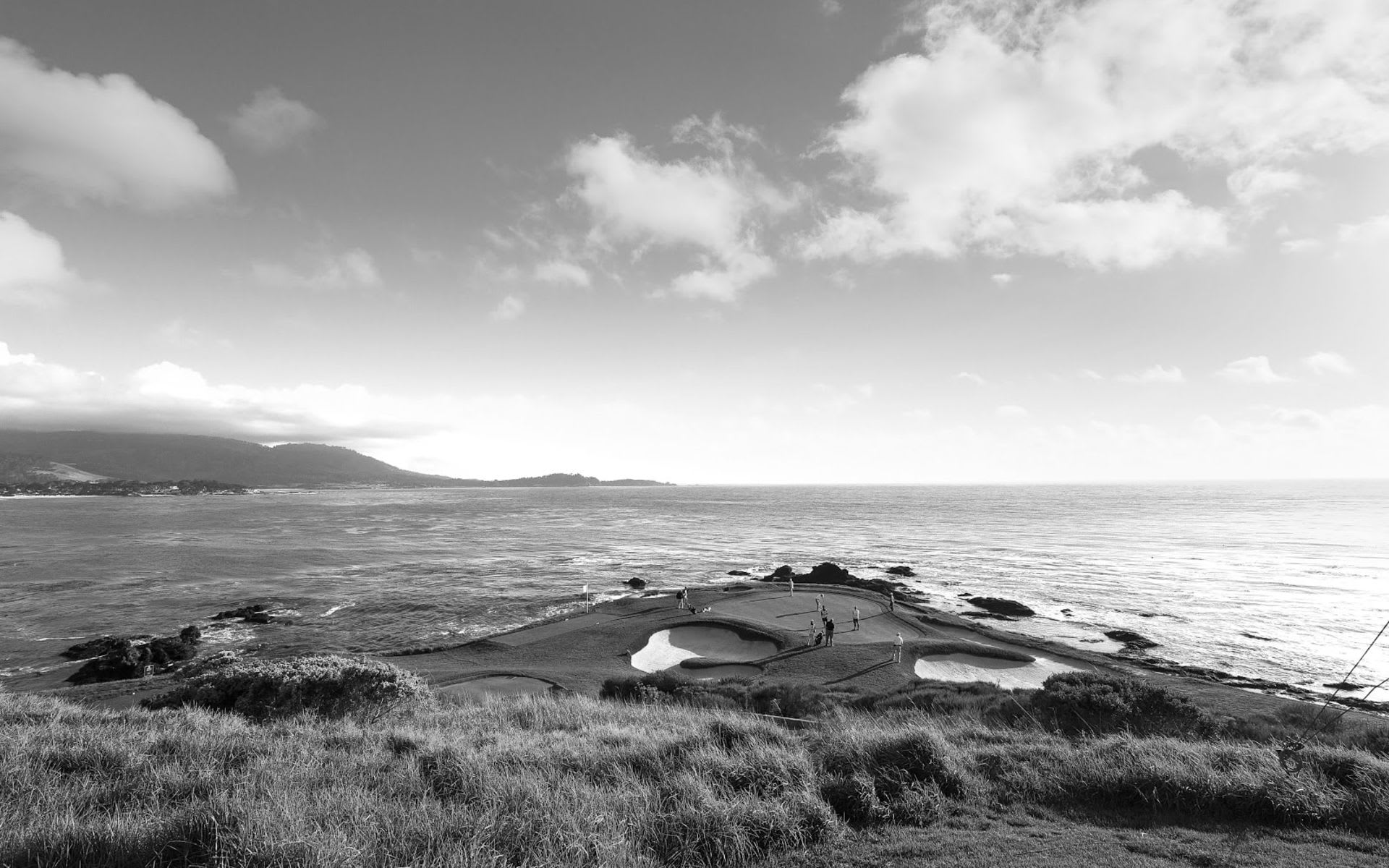 Past
The Bing Crosby National Pro-Amateur golf tournament was started by (you guessed it) singer Bing Crosby as a way to get his Hollywood friends to come down and play golf in Rancho Santa Fe. The idea was to allow a small group of eager amateur golfers to rub shoulders with a few dozen professionals by playing a few rounds, eating a couple of clams, and raising a little money for charity while doing so.

Sound pretty casual? It was.Phil Harris, one of Crosby's best friends, could often be seen drinking his favorite whiskey between putts. Plus, the first year of the tournament, it rained—hard. So hard, in fact, that a few of the participants abandoned the golf course and took to a nearby pond to shoot ducks (and Bing's older brother Larry's hat) instead. A soaking wet Sam Snead emerged victorious, winning the grand prize of $500.

Needless to say, the tournament was a rousing success, growing exponentially. The event expanded from just 60 players that first year to over 300 participants four years later.

Unfortunately, the fun was put on hold with the start of World War II, and the tournament was suspended in 1942. However, enthusiasts couldn't stay away for long. Ted Durein and Dan Searle approached Crosby about reviving the tournament in 1946, and by the next year, it was back up and running with a new location: Pebble Beach. It was the beginning of a new era.

Crosby remained an active part of the event, playing alongside legends like Jack Nicklaus until Crosby's death in 1977. Nearly a decade later, the tournament reached another milestone: a title sponsorship from AT&T. It was this momentum that launched the tournament into the 21st century, the tone shifting from relaxed and irreverent to more serious and professional as it became an integral part of competition season and the PGA TOUR.


Present
The new century undoubtedly brought a new degree of prestige and sophistication to the tournament, starting with Tiger Woods' win in 2000. Woods would go onto win the U.S. Open later that year, also at Pebble Beach, solidifying the fact that the biggest names in the sport were consistently showing up to the tournament.

This century also brought the rise of Phil Mickelson. Though his first win was technically in 1998, he began to dominate the tournament in the 2000s and is now tied for the most wins with Mark O'Meara. This year's defending champion, Mickelson is well-positioned to earn his sixth title in 2020.

Today, the tournament takes place on three top-rated courses: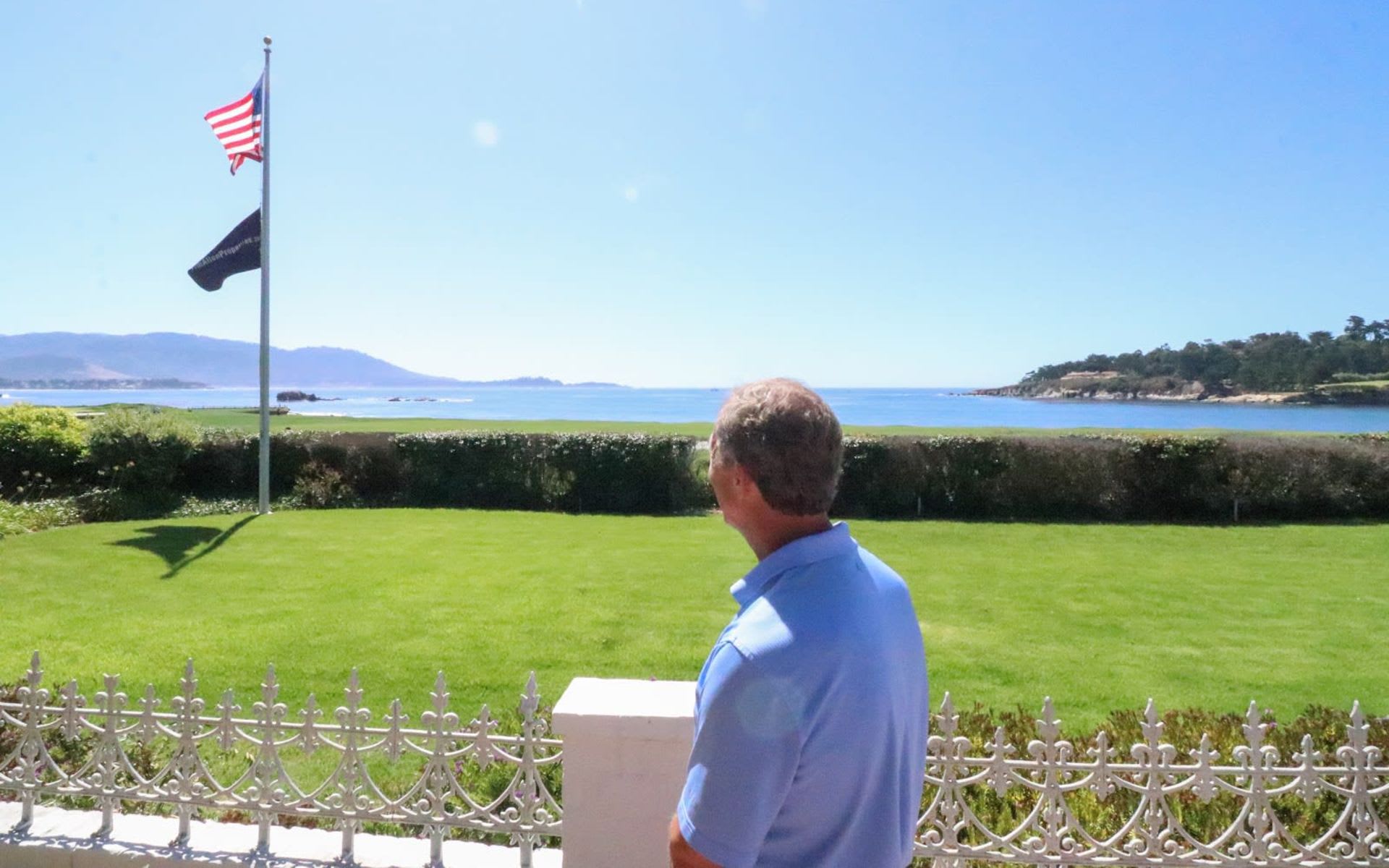 Tim's Fond Memories
"I grew up with the Pro-Am in my backyard in the 70s. I loved riding the San Francisco trolleys around and meeting the legends of the time, like Jack Lemon, Jack Nicklaus, Tom Watson, and "The Walrus" Craig Stadler.

Our dear family friend Dr. Gerry Martin, a local character and surgeon, proposed to offer medical services to the players and spectators—a first in the golf world. It was a success and soon became the protocol for all the following events.

That first year, the good doctor had my friends and I manning the emergency vehicles: golf carts equipped with a red cross, a bottle of oxygen, and a walkie talkie. Thank goodness we didn't run across any serious patients! Those were the days.....

Today we have Bill Murray, Larry Fitzgerald, Phil Mickelson, Tiger Woods, and Ray Romano.  The tournament keeps evolving and growing, and I must say, it is still as exciting and fun as the good old days and something I look forward to every year."

Thousands of people are slated to attend the event and cheer on their favorite competitor, while millions are expected to watch it on TV. Want to see all the action in person? Tickets are available now.

Want to live in a place steeped in golfing history? Contact me today to explore Pebble Beach homes for sale. It would be my pleasure to serve as your Pebble Beach realtor and help you hit a hole in one with your new property.